It's taken me a long time to reopen the 30 Days to Money Mindfulness program with you. I couldn't find the right words to say for month and felt very stuck.
Participants have had such incredible results with this program (as I have) that I wanted to help people see the value in it.
But how could I craft the messaging in the right way?
The fear of getting this wrong stopped me from doing anything at all.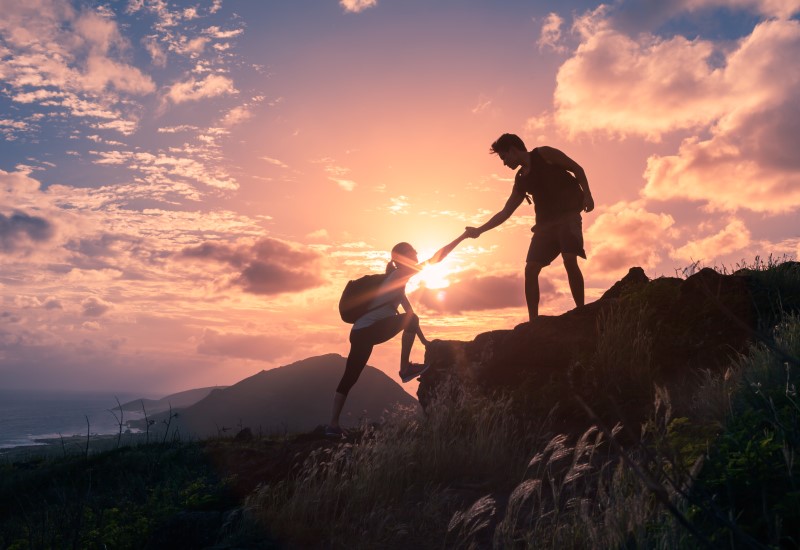 No matter my excuses, the truth was fear was suffocating me. I followed one of the strategies in my program to get some help. It's the one I default to the most as it aligns with MAGIC and I don't have to do anything but show up ready for change. (In fact I fell asleep during it!!)
A few days later, I sat myself down to write something. I was squeaky and it took me awhile before the first idea poked its head and then once I ran with it the dam broke and the words flowed and flowed.
6000 words later I flopped onto the couch exhausted.
Not only had I finally created a series of emails to share my story with you, I also had the idea to turn them into posts on this new blog of mine.
I love the purpose of this blog and the energy Amanda helped me create with the design. But I felt frustrated that I wasn't producing any content on it.
This mad rush of words helped me to turn my email into long-lasting blog posts on a different platform, but also gave me about another five to ten posts I'm polishing off now!
What finally broke the dam was the voice telling me,
"just be honest. Share your struggles and fears and what you did to overcome them. Be real."
I'm sure you experience often the fear of vulnerability of opening up to share and just be yourself. The fear of rejection and failure forces you into submission and silence.You default to letting others tell you how things SHOULD be done and so you lose your authenticity and uniqueness.
I'm so aware of how these saboteurs work in my life now that I can quickly apply my strategies and principles to manage and silence them.
My Money Project helped me to get to know myself more – to understand what I valued and how I wanted to craft a life that aligned with that. It helped me gain confidence, acceptance and peace with who I am. I can now express who I am without fear.
Thanks to our travel blog and authority, I've been able to venture into the world of public speaking, which I love. But, it's one scary world. Coming up with the talk in the first place and then getting up on stage to deliver it.
You focus so much of your planning and preparation on
"How can I deliver the best message? " How can I help people learn and pay attention?"
that you forget that deep within you lies truth and wisdom, which can flow with confidence and presence.
I always enter the speaking room convinced that I'm going to forget my plan and my crafted words and it will be a disaster.
Before I get on stage I ditch my script, take a deep breath and I say two things to myself,
You've got this
Just be yourself and be honest.
If you just be honest, you can't lose.
I trust in the present moment. I trust that if I listen and pay attention, I will only ever say the right words, because that is connecting to that magic. The magic helps you create effortlessly and with purpose.
I've told you before with my weekly email update that I write it as soon as I sit down to the computer and then hit send. I don't plan or craft, I just trust that the right words and message comes out.
It blows my mind when I get replies saying,
"I so needed to hear this today. Your words couldn't have come at a better time."
When you're honest with the intention to share and help, magic happens.
I remember, after several months of my money project, I gave a talk at the Problogger conference. A couple of comments given to me after it startled me,
"Wow. I didn't know you could do that Caroline."
"You've really changed. You were so confident and engaging up there. What have you been doing?"
I knew without a doubt, it was due to the work I had done in my Money Project, which is now my Money Mindfulness program.
Before I got on that stage, I got present in my body and had honest intentions to share and just be myself.
Courage. Kindness. Magic.
Because that is where the power lies.
I'll be honest with you, I can help you find that power within yourself and show you how to tap into the magic to make your creation effortless and fun.
I'll leave you with some magical words from Oprah to take with you into your day and year and life.
"What I know for sure is that speaking your TRUTH is the most POWERFUL tool we have."
Do you fear being vulnerable and honest? You've got this!